All projects
Sexuality and breast cancer, reconnecting with the desire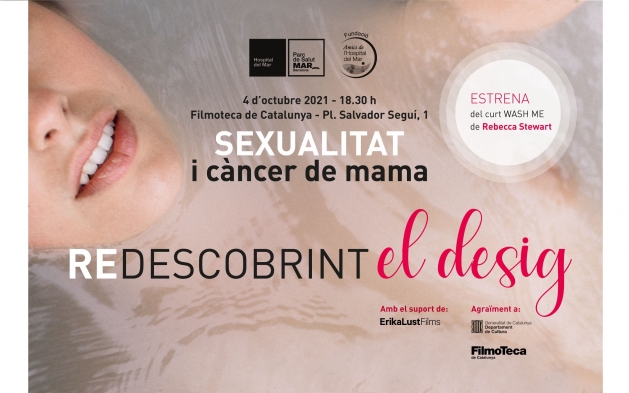 Sexuality and cancer conference, with the presentation of the short film Wash Me. Solidarity activity in favor of research in Immunotherapy and breast cancer
I want to collaborate
---
On the occasion of World Breast Cancer Day, the Hospital del Mar is organizing, together with the Amics de l'Hospital del Mar Foundation and in collaboration with the producer Erika Lust Films, the conference Sexuality and breast cancer, reconnecting with the desire in which Rebecca Stewart's short film Wash Me will be presented on the 4th of October at the Filmoteca de Catalunya.
"I have been amazed at the knowledge medical professionals have of cancer and the preciseness of how they can approach each individual's case. This is due to all the hard work researchers have done in just the last couple of decades". Testimony of Rebecca Stewart, a patient at Hospital del Mar and director of the short film "Wash me" about sexuality and breast cancer.
We need your help, your contribution, no matter how small, is essential to advance in the cure of breast cancer.