All projects
HEALING WITH A SMILE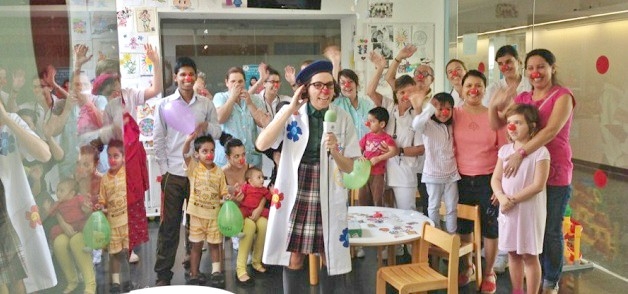 This programme features Pallapupas, hospital clowns, who help channel the tension, fear and anguish arising from illness and a hospital stay, with humour and theatrical performances.
I want to collaborate
Their activities are aimed at the following groups:
Support for hospitalised children
The Pallapupas clowns have fun with the children during their stay in hospital, as well as during medical visits, to make their stay more pleasant
Partners: Paediatric Service/Festa Nadal staff PSMAR.
Emotional support for renal patients on dialysis
Aimed at patients undergoing haemodialysis and/or patients awaiting a transplant who spend a significant part of their daily lives connected to a machine.
Partners: Nephrology Service/Festa Nadal staff PSMAR.