All projects
THERAPEUTIC GARDEN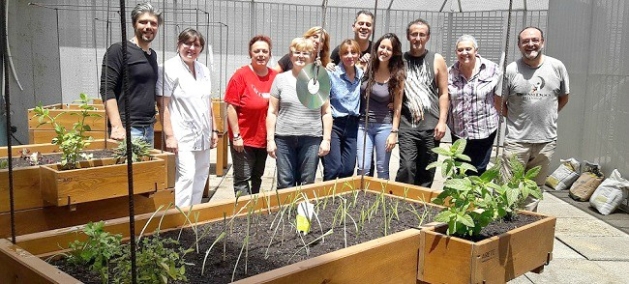 Llurba Garden
This programme involved the recovery of a space to provide mental health patients with an ecological community garden, where they can work on aspects related to their therapeutic process. Activity located in Centre Fòrum, in the Acute, Subacute and Day Hospital Unit. Projects
Partners: INAD/Obra Social "La Caixa".
Get into the garden
Mental health awareness and education in environmental sustainability. The garden as an educational tool in sustainable progress, respect for nature, socialisation of the environment and cooperative work. Aimed at patients with severe mental illness (SMI) and secondary school students.
Partners: Social Work/INAD at the Emilia Mira Centre (CAEM), Education Department (EAP) and others to be determined.